CUBE JUMP™ IS POSSIBLY GOING TO BE OFFICIAL!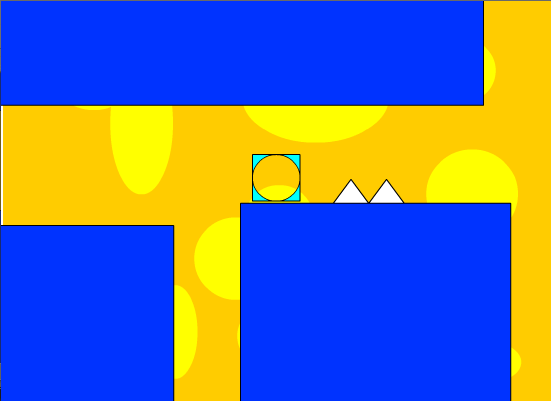 Yes I know, you're probably thinking... "oh this is just a Geometry Dash look-alike game" but it's actually something else... the beta test of this game was kinda different... It had just platforms instead of buildings and spikes, and no it won't play like Geometry Dash either. You actually have to use the arrow keys to move and jump manually, and I'm gonna try to make it a maze kind-of challenge. And please don't judge on how the game looks, you probably won't care once you play it though. :)
I won't take full credit though, if it wasn't for @carvtoons for recommending me this software I wouldn't have done this kind-of work. :D (I also plan to produce an animated series in the near future... it's currently in the works)
Wooh I've been talky lately, time to chill... V.V
anyways if you wanna know the future of my content, click here man!